Welcome back to the blog section of the website of Horchateria Sirvent de Barcelona, one of the most emblematic and horchaterías and prestigious in the city of Barcelona turronerías.
Horchateria Sirvent de Barcelona today will tell a few of the benefits of eating ice cream, and therefore losses and become healthier than take from time to time one of these spectacular sweets.
Many people directly associated with the arrival of warm weather and heat with gorgeous dish of ice cream, but as we have said in previous ice cream recipes, why should deny us the pleasure of eating a good ice cream, but it's cold?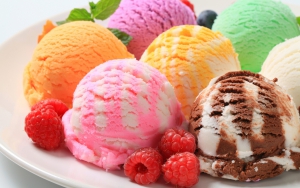 Eating ice cream has many benefits, is why this fantastic dessert is ideal for any time of year. The reason? Clear, ice cream is a very complete food and is also very rich.
Since Horchateria Sirvent de Barcelona do not want to encourage free ice cream consumption craftsman, or obviously break the seasonality of it, but as I have said, in Horchateria Sirvent de Barcelona believe all along that the ice creams are not only for the warmer months, as at any time of year we can enjoy a good artisan ice cream and benefit from its qualities.
The ice cream is a good source of energy
All ice creams are also an important source of energy; and its main benefits are various important elements in a good diet.
They provide ice cream especially vitamin B, protein, and especially calcium. Of course, as we do all dairy moderate consumption of such foods, just like that, we can enjoy the benefits of eating ice cream, and, secondly, and most important: enjoy its sweet taste.
Moreover, milk containing ice cream or yogurt itself, contain a large percentage of calcium, and usually can cover between 10% and 15% of the recommended daily calcium dose. That's why eat ice cream with a high percentage of milk (calcium) will strengthen our bones, and simultaneously regulate blood pressure, and all thanks to the contribution of calcium from the ice cream.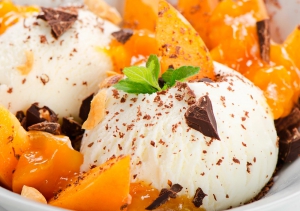 We must say that the ice creams have very low fat, about 5%. And, for gourmets in the ice cream sector, you should know that the ice creams are much more smooth.
Directly related to the previous point by a US study, you must know that the ice creams (which are low in fat), low fat they contain is suitable for diabetics, as this slows the absorption of sugar. In addition, ice creams help to heal and reduce inflammation of tonsils.
In a row, if we take the ice cream is composed of fruit, the fruit would be a great source of vitamins that would help us make a good digestion; It is for this reason that 'recommended' that ice cream and desserts are made, and for that reason, and everyone related ice cream as a dessert more.
Fruits in addition to vitamins that we can provide, also can not provide protein to our body, is why it is sometimes recommended to include ice cream in some weight loss diets.
Ice cream is a very complete food
As you can read, its richness is unquestionable, but as we have always said and will repeat, we must take it in a healthy way and avoid binge thereof, to enjoy the ice cream and its benefits.
The ice creams, to be composed (mostly frozen) mainly milk, as stated above, may be for us a great source of calcium, which would strengthen our bones, and if in the event that the ice cream is made yogurt, the benefits multiply as yogurts are made from fermented milk containing many bacteria that help regulate the intestinal flora, and thus enhance our "internal" traffic.
Now you know, if you thought that ice cream fattening or you could hurt somehow, nothing is further from reality, because as you may have read, the ice cream is a very complete food, yet is as important as all others, that is why we have a responsibility to include in our balanced and varied diet, and always emphasizing its moderate consumption.
So if you want to enjoy a good ice cream, get close to Horchateria Sirvent de Barcelona, ​​in the streets: Parlament Balmes nº56 and No. 130 dated, and try the best ice cream in the entire city of Barcelona
Greetings and enjoy!