When the weather begins, it is usually because the spring or summer comes, and the fact is that there are many people who want them to make a good ice cream, but on the other hand, there are also many that arise if the fattening ice cream or not.
True, we must consider all kinds of ice cream there, to know what saturated fat is, as this will depend largely on whether it is an ice cream or an artisan ice cream.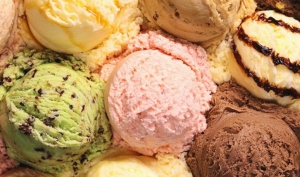 therefore, it makes us doubt whether the ice can reach us engordad. Obviously every meal if taken with excessiveness and without any restraint, the answer is yes, if we can get fat, but if we take a good artisan ice cream which have great nutritional properties, and only incorporating a rich and varied diet , the answer is no.
On the other hand, as stated above, ice cream have great nutritional properties, depending on their nutritional composition, we can group the ice cream:
Ice cream made from whole or skim, cream milk or cream, and animal or vegetable fat non-dairy
Ice creams
Desserts ice cream and ice specialties such as those made with non-caloric sweeteners or fructose, especially for diabetics
The ice cream is a healthy dessert
That said, most ice cream or cream usually have between 200 and 250 calories per 100 grams of ice cream. But if we want to eat ice cream without too many calories, the best option we have is to opt for frozen totally or partially made of ice, such as water because it does not include any fat in its composition.
We can also choose the type of light ice cream, and who have little fat and at the same time contain a number of non-caloric sweeteners, which thus provide far fewer calories than other ice cream.
Although we can always afford to eat the odd ice cream, yes, if we are in the midst of a diet to lose weight, the best option is to opt for ice cream, even tend to be much better than ice cream because they are very good to mitigate the heat of spring and summer, being mainly composed of water mitigates more heat than other types of ice cream.
As mentioned, those who carry out plans in volume controlled calorie diet, there are now multiple options delicious ice cream made from milk, which has reduced its energy value replacing fats and sugars with other sweeteners and other compounds , that keep the same flavor and creaminess that give us ice cream based on milk.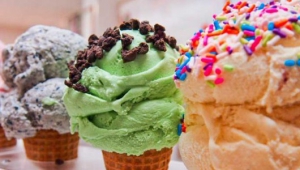 and, for example, as someone who is dieting to lose weight, you can give up the desire to take a good, rich ice cream? Deprive us of what we like them, it is a common behavior among those doing diets that control the volume of calories you should eat, and the fact is that is a little best practice.
Practicing self-starvation what we really like, it is a very unwise practice because it is very likely that once we have achieved the desired weight (after following the prohibitive diet), we tempt quickly that food which we have prohibiting state for so long. The advice in these cases is to choose healthy foods as part of our regular diet, and use with certain frequency these "allowed" in very small portions but enough to 'kill the worm' desire, in this case the delicious ice cream . And as always, do not forget to include in our daily life practice regular physical activity, professionals indicate that at least should invest about 30 minutes daily physical activity.
At around us may hear occasionally say that "fat ice cream." This, as we have said in several articles and many external studies confirm, is a false statement, because if we start from the premise that all foods provide calories (energy) and therefore could fatten long period.
No fattening food, fat depends on an imbalance between energy entering our body and we spend, while the fact engordad can come directly related to genetic and hereditary factors.
It is very important to consider when taking a good ice cream does not add it to the food, but that is part of it, that is to be handled with particular frequency and simultaneously introduced normally our usual diet, rather than a extra entire diet.
We must always remember that a healthy diet is to incorporate a variety of foods in a balanced way to our diet and not restrict your diet to a few.
Cheers and enjoy your meal!