Today we continue the Horchateria Sirvent of Barcelona followed by summer items, and today's article is oriented fruit smoothies for children.
This article, on how to make fruit smoothies for children, it is oriented to those mothers and fathers to them and making them your kids to eat fruit or a simple glass of milk, it makes them a challenge.
But where is the problem? In many cases the complication is that children do not like the own flavor of these foods (fruit and / or milk). Others do not eat them because the way they are offered milk or fruit not attracted enough to enjoy eating them, and here we find the success of the fruit smoothies.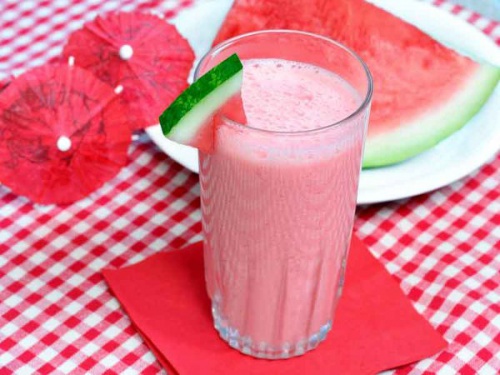 on the other hand, it is true that sure right now you are thinking, but if we are in February is still winter … but why is winter we prohibit smaller house a delicious food like smoothies? The answer is clear: NO!
For many of you the shakes can be a great acquaintance of the summer desserts, but for others it is an unknown, and at the same time for children is a dessert that does not have too controlled to refuse such delicacy so sweet. And it is that smoothies are a cool drink, as explained in the previous article: How to make smoothies, we explain how to prepare traditional shakes, and that is simple, a ball or more scoops of ice cream in a glass of cold milk is churned.
With this post we will change the current line of recipes, nougat or nougat cakes now be ice cream, milk shakes, and some other surprises that will have to read the following publications.
Before starting the recipe, and the explanation of how the shakes for children are made, we should mention that if you are very fond of smoothies we could even say that you have an obligation to transmit this passion for smoothies to smaller your homes. Smoothie recipes are some that are quite simple, but not for that reason we should stop vey attention to all the details of preparation.
Anyone can make smoothies for children at home
The fact is that anyone can make fruit smoothies for children at home. Smoothies and milk are obtained by mixing ingredients and beat fruit and secondly the liquid base of milk, and for that reason many of them acquire an inviting frothy and creamy. Thus, they shake gather the fruit water, a great way to refresh children, although part of the fiber of the fruit is lost if the whole piece is not profit or skin is removed.
If to make the batter a little sour fruits or their own juices are added, it is better to replace the milk yogurt because the acidity milk is cut and, although the mix is not indigestible, it gives the smoothie a little appetizing and it would most likely be set apart by the smaller house. This applies to fruits such as orange, lemon or tangerine. On the other hand, many other fruits such as bananas, strawberries, peaches, apples or pears do allow pudding mix without altering the appearance of the batter itself.
To make a smoothie is so important a good combination of ingredients such careful how to present them in the batter. The ideal would be a glass container or a glass of transparent glass, thus the children at all times see the content they are eating and if the batter is an unattractive color, intuition children will make them believe that rich (which is always the case because they are made with love), and thus will not reject the batter.
If the glass or the glass is chilled or fresh from the freezer and it is accompanied by one or more straws, make the batter is even more enjoyable. Also, you can give a special touch by adding sugar to the edges of the cup chocolate chips over the prepared whipped cream or many other supplements that can do a lot more attractive our cup batter for the smallest of the home: children.
Natural smoothies are beneficial to health
Always homemade fruit smoothies and natural ingredients are an alternative dessert or sweet, tasty and nutritious hundred percent snack, these qualities encourages us all to take small health food, eating fruit and milk at the same while enjoying a delicious drink to take at any time of day.
We must know to enter the shakes at any meal, and that can be served as dessert with breakfast to start the day well fed or afternoon snack. Thick, frothy drinks, varied flavors and bright colors appeal to children so that they arrive to be curious to try them, and prove once and do not want to get rid of this delicious and nutritious sweet.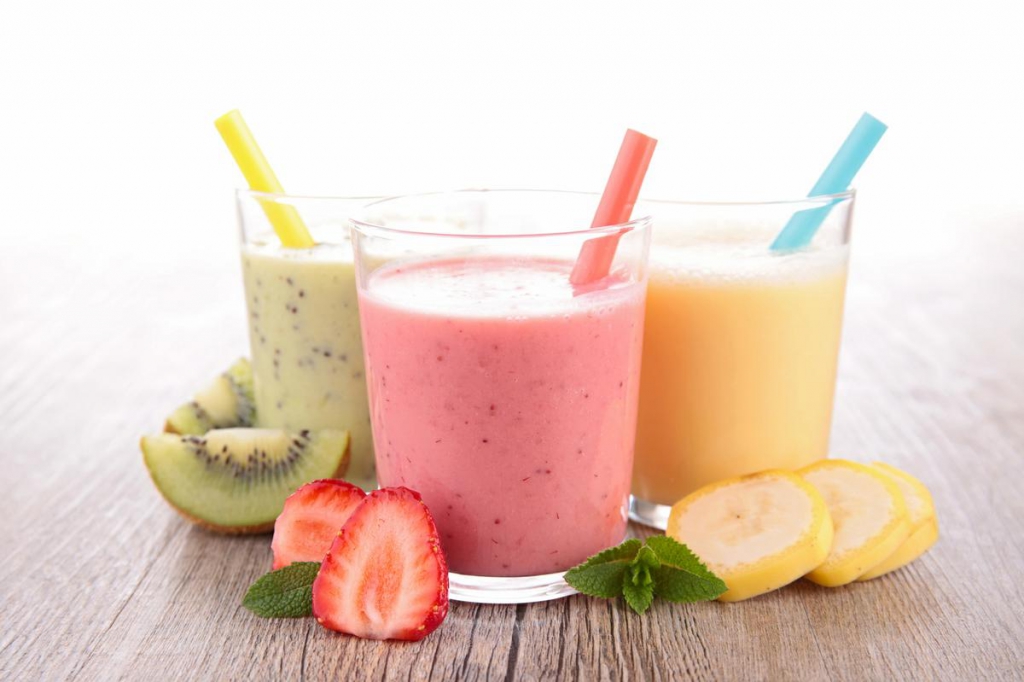 These smoothies allow us many possibilities, including a combination of single fruit or mixed with water, fruit juice or a milk, popularly milk, yogurt or ice cream. Sugar or syrup ingredients that can be added to smoothies and provide the sweet taste so much like children, apart from offering a different flavor they offer a good look at our smoothie.
Therefore, depending on the ingredients that we use in our children shakes, the shake provide more or fewer calories. For example, those that are made with ice cream or sweetened a bit more than necessary will have more calories than those using yogurt or whole milk as the main ingredient, so you should opt for the latter as an important step in food and taste education of children.
If you want to check prescriptions for fruit smoothies, you can read our previous article: How to make smoothies? we explain how to prepare traditional shakes, and that is simple, a ball or more scoops of ice cream in a glass of cold milk is churned.
Now just you need you to try to make smoothies for children at home and it comes out great so you can all enjoy a good smoothie with smaller home.
Finally need to add a very important step: If you do throughout the entire recipe … send a photo of your smoothie by our social networks (Twitter or Facebook ), and in this way you will encourage more people to try this great and rich fruit smoothie recipe.
Cheers and enjoy your meal!