Welcome back to web portal Horchateria Sirvent, which is one of the ice cream parlors and more horchaterías reputation throughout the city of Barcelona.
The fact is that today, we have chosen to continue with the base of the protagonist of our previous articles, groundnut. With this article we will continue leaving a little aside the issue of recipes very summery foods, such as sorbets, granitas and ice cream, to focus on one of the star products of the house Horchateria Sirvent de Barcelona: the horchata and base this drink so refreshing, groundnut.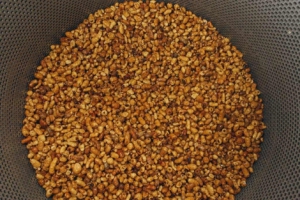 As you know, groundnut is the basis of all artisan horchata. Groundnut, comes from a plant, and is a tuber, therefore, groundnuts grow under the ground, particularly at the ends of the roots of the plant. Groundnuts may be elongated or round and usually tubers have a very intense flavor.
Anyway, groundnuts, is the main ingredient of artisan horchata, together with many other foods can get to fight many diseases, and that our health is first. Care is essential to lead a very healthy life.
However, human health is subject to thousands of imponderables. And that is why, that lead a healthy life (with moderate exercise and a balanced diet) is so important to the welfare of our body.
Any disease prevention can benefit, and food, and routine such an important factor for all of us, can help prevent and alleviate the symptoms of many diseases.
Then we go over some of the foods that can have great properties to combat certain diseases, and among these 'super foods' find groundnut, which is the basis of our flagship product: the horchata.
First, we find one of the most popular fruits, apple. This fruit is rich in fiber, but can also help us to reduce levels of bad cholesterol and improve cardiovascular health. Soluble fiber, meanwhile, has many anti-inflammatory properties.
Chocolate, one of the greatest temptations by much of the population, beyond other virtues, some related to pleasure, have been tested (with positive results) in order to verify their stroke prevention.
Of followed are broccoli, a vegetable that sometimes we overlook in our varied diets. Its benefits surprise a lot, and that of all its properties, we highlight the fight against arthritis, cancer and vascular disease.
Tomato, red vegetable, and also one of the best known. Lycopene from tomatoes is useful to combat diseases such as cancer. On the other hand, Kyoto University Testo, with very favorable evidence, the advantages of tomato consumption in the prevention of vascular diseases.
The banana. It is a fruit that has a high concentration of potassium. Therefore, it can help reduce the risk of heart disease and strokes.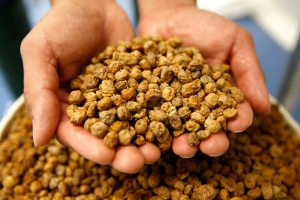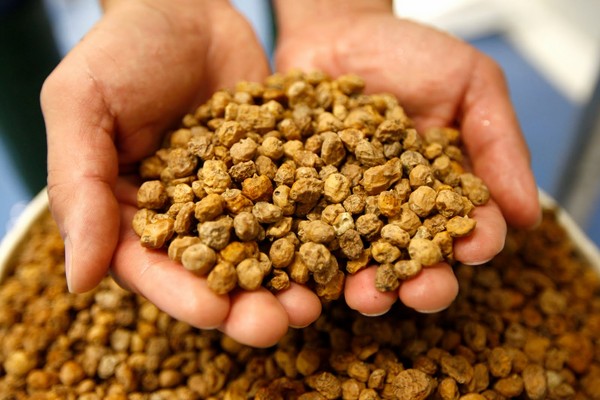 a fruit that might not have too present, the kiwi. The kiwi, a fruit that looks very simple and all we want, but its effects are similar to those of the block. And it is that roughly estimated that consumption of kiwi can help fight hypertension, which is a growing health problem in today's society. In this regard, it is recommended to consume three kiwis a day.
Coffee, a drink that is on the daily lives of billions of people in the world, and the vast majority decision not to sleep or unwind very quickly, but the fact is that not only is associated with coffee exciting properties . Also, taken into perspective, it can relieve headaches and help prevent certain types of diabetes. Cardiovascular health can also thank the intake of coffee, yes, always remember moderate consumption.
Whole grains, is also a star product for those who follow diets. But whole grains, on the other hand, have other properties, and especially whole grain cereals can help reduce the risk of hypertension.
And finally, the basis of our flagship product: groundnuts. And the tiger nut, besides being the base ingredient of the delicious horchata de Horchateria Sirvent de Barcelona (and all handmade horchata) is a super food that we love. The beneficial properties of groundnut, related to some diseases, groundnut have been checking through various investigations. He then discusses some of the diseases that can help combat consumption nutsedge (horchata):
Hypertension
High cholesterol and triglycerides
Weaknesses
Digestive problems
Fluid retention
In short, this article would be a list of ten super foods whose habitual consumption can help alleviate certain diseases.Now just need you to come to try our spectacular artisanal chufa horchata in our stores Parlament, 56 and 130 Balmes street, both in the city center of Barcelona. On the other hand, if you follow our items, very soon we publish a post for you to try to make this magnificent Horchata in your own home, and that is if you follow the steps well end up out of rich chufa horchata.
Greetings and very good appetit!