Cook an authentic artisan guirlache nougat.
Today in Barcelona Sirvent Horchateria we have decided to share with you the recipe artisan guirlache nougat; so if you want to know how to make authentic artisan guirlache nougat, taking note of the whole recipe.
The Christmas nougat dessert is very famous and tradition; in fact as we have other items in our own blog, the magnificent guirlache sweet owe it to the Arabs; which they were introduced this delicious dish on the peninsula, among many other foods; although nowadays the production and fame of the nougat the mainly takes the Alicante area.

Ingredients for making a guirlache nougat artisan.
guirlache nougat is a sweet Christmas how all the other nougat, made primarily with almond and caramel; although rarely you can also get to develop with other nuts; so then all the ingredients that must be ready to develop a genuine artisan guirlache nougat we present.
200gr. sugar
One teaspoon of lemon juice
50gr. honey
200gr. raw almonds
Pinch of sesame seeds
How well you will suppose, each and every one of the ingredients and products we use to prepare our proposals recipe must be of the highest quality; only in this way can we ensure the authenticity of the guirlache and nougat equate our development to one that is a true artisan nougat; on the other hand i you are very observant, you have seen that we have selected the same amount of sugar as raw almonds; that factor of equality such ingredients, allow us to develop a magnificent artisan guirlachebar of nougat; in fact with such quantities of ingredients, get the guirlache nougat is ver y crunchy; at the same time little sticky.
All the ingredients ready in our kitchen counter, we will have to develop this authentic artisan guirlache nougat; and Horchateria Sirvent Barcelona and we want to start telling you this wonderful recipe authentic artisan guirlache nougat;
So get to work.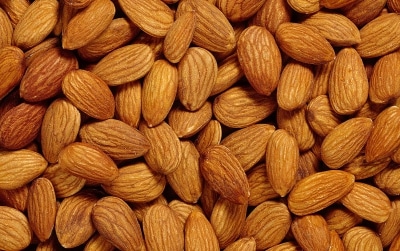 Recipe authentic artisan guirlache nougat.
One of the first steps we must realize, is toasting each and every one of almonds; in fact if we save this processing step, we can choose to buy the almonds and toast; So if You buy and whether the toasted or not, we add the almonds to the recipe without skin.
Then we prepare the mixture to form the artisan guirlache nougat; we catch any stainless steel container and started making candy; We work it out candy with sugar, lemon juice and honey; all this heat it over low heat and mix with a wooden spoon.
Once all the candy produced, which it is the only question remaining melted all ingredients well be; and also caramel must have a common characteristic color, rather appear in a color a little toasted; will add to the mix of the future guirlache and nougat all peeled and roasted almonds; as we continue mixing carefully; the mixture should be made until the naked eye can see that all almonds are well impregnated with caramel.
To finish the recipe, we simply pour the whole mixture of almonds and caramel into the mold that we will be ready before; and above all we must be careful to remain very flat shape; only then we wait for it to cool; and so eat our rich artisan guirlache nougat.