Learn to make your own soft nougat cake with recipe Horchateria Sirvent de Barcelona.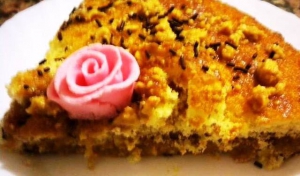 This post started a follower of publications recipes so you can make yourself your own nougat. In this first occasion we published the recipe for the cake soft nougat.
First you say that if you are very jijona nougat lovers, this soft nougat cake're going to enjoy it immensely. The soft nougat cake is simple and easy to do but is very rich and very juicy.
With this, we begin the recipe dela soft nougat cake. First the ingredients we need for nougat cake are:
400gr turrón de Jijona
200ml cooking cream
2 gelatin sheets
2 Spoons of sugar
1 cake (then ingredients to make the cake)

2 eggs
90gr of sugar
100gr of flour
60gr of butter
3 tablespoons milk
Lemon zest
2 Royal tablespoons yeast
With the respective ingredients First we will prepare the cake for the cake soft nougat.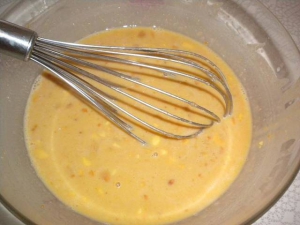 To prepare the cake soft nougat first we have to beat the eggs with the sugar, we beat until everything begins to whiten; when there is milled we add the melted butter, three tablespoons of milk, lemon zest and yeast Royal, mix it all together in the same container.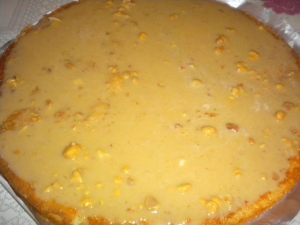 Once beaten and mixed well, we pour it all into a well greased pan (preferably circular mold); once we have the full mold, put it in the oven, it will have previously heated. After entering the pan in the oven at 170 let it cook, and cook until when pierced see at a glance that is already cooked enough. Once we get him out of the oven, you have to remove the mold and let cool (room temperature).
Next we catch cream for cooking and heat it with sugar. In a row we add Jijona nougat into pieces, and stir with whisk until the pieces fall apart i remove from the heat. From immediately and add the gelatin will have soaked and drained before and waited for finely temple.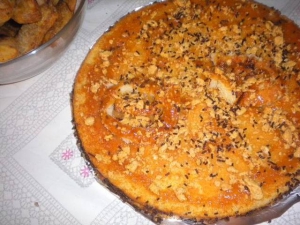 Finally we break into two parts (horizontal) the cake, and the bottom cover with nougat cream. Once the bottom cover by nougat cream cover with the other half of the cake and decorate it step nougat with reserved crumb apart or to taste Cook / a
If you follow this recipe you're going to be able to enjoy the best receptas of soft nougat cake in the Horchateria Sirvent Barcelona know and use in your own home.
Now we just need to try it at home to do it and you get it great that you may enjoy a good pie soft nougat.
Now we just need to add a very important step: If you do throughout the entire recipe … send a photo of your soft nougat cake for our social networks (Twitter or Facebook ), and in this way you will encourage more people to try this great and rich cake recipe soft nougat .
Remember you can buy the best nougat on our nougat shop .
Greetings and very good meal