Today Horchateria Sirvent de Barcelona oriented continue our summer is coming and I got so desire items. And in today's article we are going to teach the desired recipe homemade lemon granita.
True, perhaps even you think that it's cold and we're in 'winter' … But just because winter is what we forbid a good lemon granita? The answer is clear: NO! Moreover, the recipe will still hung on our website for a long time, like our delicious recipes nougat ice cream or like those find in our blog section.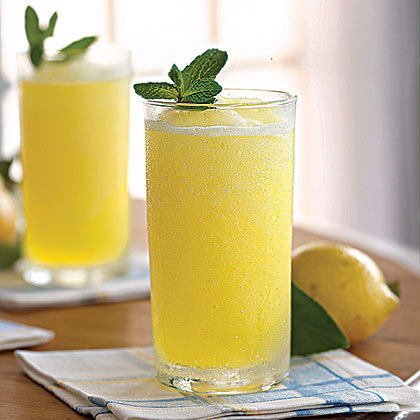 this post will explain how you can make a good lemon granita in your own homes, and yet, this article summer, will change the current line of recipes, nougat, or nougat cakes, will now be ice cream, milk shakes, and some other surprises (like the lemon granita we publish today) other surprises, the will have to discover in the following publications Horchateria Sirvent de Barcelona.
When the temperatures climb, we urge the remedies to relieve thirst, and the fact is that today we present a spectacular recipe for lemon granita. The natural lemon granita is one of the great remedies to relieve our thirst and, in turn, regulate our internal temperature.
The result of this recipe is so good, you'll never ask for lemon granita in summer terracitas only wish to get home in order to become a good granita ice cream. And by the way, this is one way to tap the egg whites, since in most recipes call for egg yolks only as ingredients.
Make lemon granita at home can be fun, because we can first play with the level of acidity and second because it is easy and fun to make granita, to podeos advantage to do so with the help of the smallest of the house. And if we do not believe you only have to put you to work with this delicious lemon granita.
Here we offer a recipe for lemon granita. A delicious recipe for delight the palate of every home.
Ingredients for making a lemon granita
8 lemons
40 gr. sugar
750 ml. water
4 egg whites
The grated rind of 2 lemons
A pinch of salt
If we have all these ingredients over the marble of our kitchen, and we are ready to do a good lemon granita.
Lemon granita recipe
First, we will cook 750 ml. water with sugar, you should not move with the spoon the mixture. Bring to the boil, simmer the entire mixture for about 10 minutes. Meanwhile, you have to scratch all the skin of two lemons and make the eight lemons juice.
When the syrup is well done, you'll have to let it sit and cool, in a row, you need to mix with the lemon juice and grated peel, which have previously made. Enter the pan in the freezer with complete mixing, until it begins to freeze the entire mixture. Then mounted the snow egg whites with pinch of salt, which have previously pointed out and mix with the 'semi-slush', we have achieved by putting the pan in the freezer.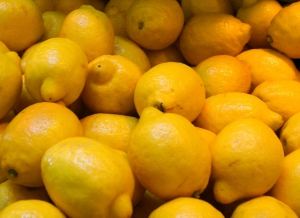 After this process, you can re-enter all the container in the freezer until frozen completely lemon granita future. At the time of serving the lemon granita, remove the container with the contents, a few minutes before the freezer, scrape all the lemon granita and serve in glasses accompanied by a few slices of lemon to decorate and make it more attractive presentation of the lemon granita.
Now just you need you to try to make this magnificent lemon granita and it comes out great so you can all enjoy a rich lemon granita.
Finally need to add a very important step: If you do throughout the entire recipe … send a photo of your lemon granita our social networks (Twitter or Facebook ), and this way you will encourage more people to try this wonderful and tasty recipe for lemon granita.
Greetings and enjoy!