Today in Horchateria Sirvent de Barcelona started with summer items, and today we start with the recipe for how to make your own smoothies at home.
It is true … sure right now you are thinking: but if we are in February, it is still winter … But why is winter we forbid delicious food like smoothies? The answer is clear: NO!
For many of you the shakes can be a great acquaintance of the summer desserts, but for others it is an unknown. And smoothies are a cool drink, which is traditionally prepared by beating a ball or more scoops of ice cream in a glass of cold milk.
With this post we will change the current line of recipes, nougat or nougat cakes now be ice cream, milk shakes, and some other surprises that will have to read the following publications.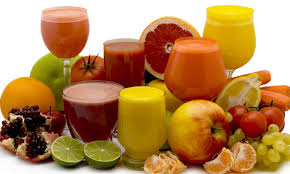 Before starting the recipe, and the explanation of how the shakes are made, I should mention that, if you are very fond of smoothies with these shakes now prepare going enjoying very much. Smoothie recipes is true that are simple, but not for that reason we should stop vey attention to all the details of preparation.
Recipe smoothies
First, we must have a good blender or food processor in our kitchen, a kitchen as always, must be clean to cook safely and quality.
After this point of the material needed for our smoothies, we start with the fruit. The freshest fruit Store will be the protagonist of our shakes, but know that you can also get rich smoothies with frozen, canned or dried fruit.
In our smoothies, we can focus on a single fruit or add various kinds of fruit in the same smoothie, thus we will 'shake macedonia'. Then we leave a list of options combinations of fruit to make smoothies:
strawberries, peaches, blueberries, raspberries, bananas, apples, kiwis, mangoes, avocados and pomegranates.
The juicy fruits contain a lot of water, which is why they work very well. These fruits include: oranges, watermelon, pineapple or melon. Of course, we must consider that make your smoothie is very fluid, and you'll be forced to add other ingredients to make this thicker.
Banana more strawberries or combination of raspberries and peaches are good choices to start with the rich dessert that is churning.
Determined ingredients protagonists of our smoothies, now is the time to add the liquid portion of this delicacy. The liquid is another essential part of the batter; as with the ingredients we leave targeted some possibilities of liquid to be added:
Milk which is the most popular choice.
Soy milk, targeted for people who are lactose intolerant choice.
Greek yogurt (it may already be sugar or natural), it will be a very thick milkshake.
nut milk permeate your smoothie a very different flavor than usual.
The black tea, herbs, … this adds antioxidants and make it less sweet.
Fruit juice or concentrate (any flavor) can help you make your shake more complex if you have only one or two fruits with which to work. (Beware, if you are taking shakes as part of a diet, drinking juices high in sugar is not a good idea).
Snow or frozen yogurt. (If you add these items, you probably do not need any ice cubes at the end).
The mineral water makes your shake more liquid (try a flavored with lemon or lime).
Water, if you have nothing on hand, the water is perfect.
When we have added the liquid, if you want your smoothie is a meal, you can add some protein powder. Soy protein and wheat are the most popular, but also can use germinated brown rice.
Optional ingredients for our shake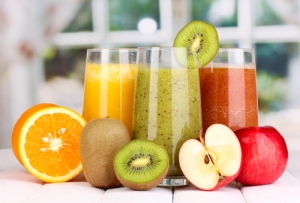 There is also the option to add some green ingredient but is optional. Adding something green, make our smoothie, shake a bit healthier because it will add vegetable ingredients.
Cabbage or spinach if liquefy well, we do not know to distinguish in the liquid itself. We can try to add celery or beets. Or if there is vegetable powder you could buy vegetables.
After the optional addition of vegetables and healthy ingredients to our home beaten, it's time to add the sweetener, which also must know that is optional. If you're worried that your shake will not know sweet enough, we can always help a little. The simplest is to add sugar to the blender, but we have other very sweet ingredients such as honey, bananas, agave nectar, stevia or Splenda (artificial).
To go finishing the last steps are optional otherwise. First, we have the option to add more flavor to our smoothie with added ingredients in the same blender. Optional ingredients are vanilla extract, cinnamon, cayenne, nutmeg, grated coconut, chocolate cream, among other ingredients. These optional ingredients, if added to our milkshake, and can experience several different flavors at once.
The optional second proposal in your smoothie is that if you want your smoothie is very fresh and cold, should agregarles few ice cubes in the same blender or food processor. For a vessel must calculate about 3 or 4 ice cubes. If you're worried that the batter being too diluted liquid, just throw in a couple of ice cubes. On the other hand, remember that frozen fruit can serve as a substitute for ice, on the other hand gives it a better flavor.
And now, now is the defining moment, we mix all ingredients with our blender or food processor. At an average speed, the blender will start to 'digest' all the fruit and other ingredients that have chosen to include in our batter.
When we see that the ingredients have become a dense and homogeneous liquid, you are ready to serve and decorate our filigree glass with some lemon or fruit smoothie flirting with itself.
Now just you need you to try this recipe at home and beat you out great so you can all enjoy a good smoothie.
Finally need to add a very important step: If you do throughout the entire recipe … send a photo of your smoothie by our social networks (Twitter or Facebook ), and in this way you will encourage more people to try this great and rich fruit smoothie recipe.
Cheers and enjoy your meal!