Today Horchateria Sirvent de Barcelona continue with all items oriented next summer, and in today's article we will teach you how to prepare a frozen mousse.
Mousses are ideal ice cream to give the finishing touch to any special meal well. This dessert mousses, is exquisite, delicate and very simple to prepare, and allow us to be very good, with whom we share it.
The mousse is a delicious ice cream. Mousses, as we have said are a type of very special and delicate dessert, are basically some ice cream that can be of different flavors, such as lemon, strawberry, coffee, strawberry and more traditional chocolate mousse … .
Its origin, like that of many delicate desserts, is French and means "foam", and that is how you feel on the palate, as long as we develop a correct way the mousse. That frothy consistency is achieved with the beaten egg whites to snow, all main prepared mousse.
Mousses are a good alternative for those who like not so sweet and a lighter flavor than many other desserts desserts.
the common ingredients of mousses are whipped cream, egg yolks, whites are the ones that give a characteristic consistency, unflavored gelatin and sugar. There may be other variants of recipes mousses, but the original essence of mousses, contains these simple ingredients that can get them in an easy way, is why making a frozen mousse in our own home, it will not be a difficult task.
To achieve a spectacular presentation, we can serve the mousse into bowls, ladle glass, ceramic or porcelain, the presentation of the desserts can help this evening is spectacular. It is true that, if the ingredients are not good, do not we arrange a presentation, but in the case of mousse, is not, if the ingredients we choose them we will be first class, and if so, the presentation mousse will make that much more attractive. On the other hand, we can note that it is possible to unmold the mousse and serve on individual plates or a large silver prepare for unmolding entire front of our guests.
But the concept of the mousse for dessert is not everything. The mousse can be used also for the presentation of many dishes, which we have discussed before. The mousse can add to the dishes, first or second, with a starter, and with the simple goal of filling or decorating dishes.
As we said above, we need to prepare this dessert egg whites to snow, which are those that give the characteristic consistency of mousses. The light should always be mixed with soft, enveloping movements, so that the resulting preparation well spongy.
Eggs should always be large, the good quality and at the same time should be at room temperature.
This dessert mousses can be a fruit, and in this case the same fruits should be ripe to disintegrate and make a good homogeneous mash. A cream milk, we should add slightly mixed, that way we can give you a good soft to the desired mousse texture.
A twist can give it a good liquor, that if, always adding a few quality ingredients. In this way we will use a spritz of this drink, as it may be a good cognac, to replace some milk.
All mousses generally need a few hours of pre-cooling before consumption, but if you prepare from one day to the other will be even better, because curdle well prepared and take the right consistency. The key you see, is in the rest of all the mousse, a repose that should always be at low temperature.
In some cases it is advisable to mix the mousse gently during the first half an hour in the refrigerator, to ensure that the preparation of the egg whites and cream do not separate.
In the case that the mousse is coffee, you can use instant coffee or ground coffee. If we choose the ground coffee, do not forget strain the infusion prepared before incorporating it into the mousse, but we could 'disturb' all the work of the mousse, and we would not be too rich mousse.
The best chocolate for this dessert is bitter, which contains a high percentage of cocoa. When dedicate ourselves to chocolate, we must carry us patience when you melt chocolate and keep well all indications of the recipe, because otherwise you can cut and form lumps, completely ruining mousse.
If we are to use the mousse as filling a sponge cake before adding the egg whites we can incorporate an envelope unflavored gelatin, gelatin the we dissolve a tablespoon of cold water, and after cooling, two tablespoons of hot water. This will give a special flavor.
Here we offer a recipe for lemon mousse. A delicious recipe for delight the palate of all our guests.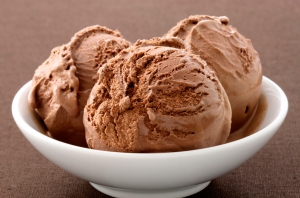 However, before starting the recipe, and the explanation of how this mousse magnificent lemon done, I must comment that if you are very fond of mousses we could even say that you have an obligation to transmit this passion for mousses all people from your homes, that way you can enjoy together this spectacular dessert mousses are.
Ingredients to make a lemon mousse
5yemas egg
5 clarasde egg
1 can of condensed milk
1 lemon (zest)
3 lemons (juice)
2 envelopes unflavored degelatina
150 gr. whipping cream
If we have the ingredients that we have noted above in our kitchen countertop, and estaamos well prepared to start a good lemon mousse.
Recipe lemon mousse
First we will place the yolks in a saucepan, add the condensed milk and mix everything until the mixture is frothy and well-blended.
Of followed, will dissolve the gelatin in hot water and add the juice of the lemons. On the other hand, add it to the mixture of egg yolks with milk along with lemon zest. Integrating mix all ingredients.
We will beat the egg whites, and incorporate to the previous preparation with soft, enveloping movements. Add all the whipped cream and pour it all into individual molds or in a large pan and bring to the refrigerator for about four hours.
When it is time to serve the mousse lemon mousse will draw a little in advance of the refrigerator, in order to more easily form the balls and decorate with some final detail.
Now just you need you to try to make this lemon mousse magnificent and it comes out great so you can all enjoy a rich mousse.
Greetings and very good appetit!