Today Horchateria Sirvent de Barcelona continue with all items oriented next summer, and in today's article we are going to teach the expected recipe for lemon granita, but not like the other day, but this time, using the famous Thermomix .
With this article we are going to explain how you can make a good lemon granita in your own home using your food processor: thermomix . And simultaneously with this article summer, we will continue the series of summer items, now all articles in our website, are recipes for ice cream, milk shakes, and some other surprises (like the lemon granita with thermomix we publish today) other surprises, the you will have to discover in the following publications Horchateria Sirvent de Barcelona.
It is true that perhaps right now you are thinking, but if we are in February, is still 'winter' … But why should we forbid winter is a good granita lemon? The answer is clear: NO! Moreover, the recipe will still hung on our website for a long time, like our delicious recipes nougat ice cream or like those find in our blog section.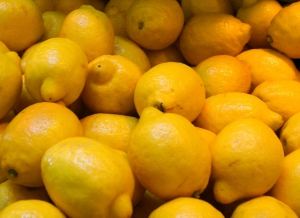 and the fact is that when the heat, we urge solutions to alleviate the thirst that we have, and the fact is that today we present a spectacular recipe for lemon granita, you can do in your home, yes, using the food processor thermomix if you want to do not use or do not have in your kitchen, you can use our other article of How to make a homemade lemon granita .
The homemade lemon granita is one of the great remedies to relieve our thirst and, in turn, regulate our internal temperature.
Using the food processor thermomix is simple, that is why they can seize the opportunity that gives you this great recipe for lemon granita, to make it with the fantastic help of the smallest of your houses. And the fact of sharing a recipe, much closer to small reality of food, see how it does and to help, can enrich them much, and yet, enjoy much more when the slush is drink lemon them and they have prepared with their parents, and everything in the home kitchen.
Here we offer you a lemon granita recipe with thermomix . A delicious recipe for delight the palate of those who want to cool off a good healthy way.
Ingredients for making a lemon granita with thermomix
3 well peeled lemons (no white part or nuggets)
200 gr. sugar
The skin around 1 lemon
Half a liter of water
500 gr. ice cube
If we have all these ingredients over the marble of our kitchen, and we are ready to do a good lemon granita with our beloved food processor. We take this opportunity to say that the task of collecting and grouping all the ingredients on the kitchen counter, it is very likely that the smaller you like. It is a very simple task, measure or collect from the fridge, and we already start them a little closer to the recipe itself.
lemon granita recipe with Thermomix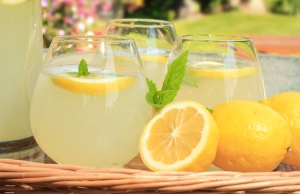 start pouring all 200 gr. sugar in saucepan our food processor or thermomix, and will schedule a progressive speed '5-7-9'. Once this is done, we will add the whole lemon skin, and will schedule about 20 seconds.
Once this step, we will add to the saucepan, thoroughly clean the three lemons, and crush them for a couple of minutes at the same progressive speed with the first step.
Of followed, we add ice cubes and whole pint of water, while or do, schedule again our kitchen robot thermomix , 30 seconds at constant speed, level '5'.
With all this, your lemon granita using the thermomix will already be well done. If you do not finish like his final appearance, you can save the granita in the freezer, and thus all the slush will freeze a little more, if on the contrary you prefer that there is so much ice, you put all the slush in the fridge, and the cold will make its effect, causing the ice to go there slowly falling apart, yes, be a slush more watery lemon, but it sure will be just as delicious, and above all, when the calo lurks.
Now just you need you to try to make this magnificent lemon granita and it comes out great so you can all enjoy a rich lemon granita.
Finally need to add a very important step: If you do throughout the entire recipe … send a photo of your lemon granita our social networks (Twitter or Facebook ), and this way you will encourage more people to try this wonderful and tasty recipe for lemon granita.
Greetings and very good appetit!