The fact is that today, on the web portal of the house Horchateria Sirvent de Barcelona, ​​we decided to continue with sorbets, and today we will have a very simple and quick recipe to make, the recipe for lemon sorbet with cava.
The fact is that this lemon sorbet cava is a perfect sorbet to finish any large meal because it cools and is digestive, but, Moreover, this fantastic lemon sorbet with cava can leave us well ahead of some guests. In your own home, plus I take it as a dessert more, sometimes what you can serve after a few starters that way, limpiarías flavor palate of your guests and so you could taste the main course with good clean and free palate other tastes.
There are many variants of sorbets, but today we bring you a very simple recipe without adding more liquor but you know, that is doing very well some vodka. This time, in this recipe we have added cream to give it more body, and at the same time, the same sherbet take a much creamier, as will suppose, a feature added element for us is entirely optional.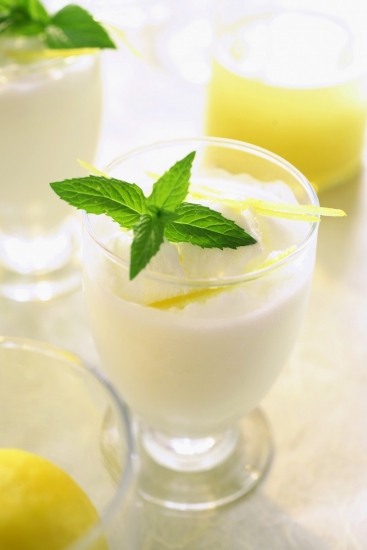 is true that perhaps right now be thinking: but if we are in the middle of March, is still 'winter' but spring is coming … but why winter or spring should allow us a good lemon sorbet with cava? The answer is clear: NO! Moreover, the recipe will still hung on our website for a long time, like our delicious recipes nougat ice cream or like those find in our blog section.
And the fact is that when the heat, we urge solutions to alleviate the thirst that we have, and the fact is that today we present a spectacular recipe for lemon sorbet with cava, you can do in your own home, on the other hand, if you prefer another also very refreshing option, you can use our other article of How to make a homemade lemon granita .
Having said all this, then we offer the expected recipe for lemon sorbet with cava. A delicious recipe for delight the palate of those who want to cool off a good healthy way.
ingredients lemon sorbet with cava
1 kg. ice cream lemon sorbet
750 ml. cava
200 ml. cream (optional)
Sugar (amount to taste)
If we have all these ingredients over the marble of our kitchen, and we are ready to do a good lemon sorbet with cava.
How to make lemon sorbet with cava
First, we put in the blender all the ice cream, which is still completely frozen, at the same time, we also add the cava (we recommend it is very cold), the cream (optional) and sugar, which as we said how much we let the taste of the chef or cook. In the case of having no glass blender can use a large pot and a regular blender, processing and your procedure will not change.
Of followed, once we dumped all the protagonists of this wonderful recipe, crush them until all ingredients are well integrated and homogenized.
And immediately serve the lemon sorbet with champagne in crystal glasses, we can also choose to serve lemon sorbet with champagne in glasses of champagne, since it is more consistent with the differentiating ingredient, but this also I leave it to your liking .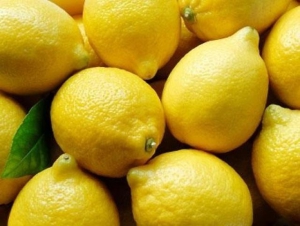 As a last point of the recipe, we want to propose the option that if you notice the lemon sorbet with cava still lacks a bit of cooling it can put half an hour in the fridge, that way to take will be a little cooler.
Now just you need you to try to make this magnificent unsweetened lemon sorbet and it comes out great so you can all enjoy a rich lemon sorbet with cava
To end this article we only need to add a very important step: if you do all the whole recipe, sure you have left a spectacular lemon sorbet with cava send an image of your gorgeous lemon sorbet with cava using our social networks ( Twitter or Facebook ) and thus very probablmeente you'll encourage more people to try this wonderful and tasty recipe for lemon sorbet with cava
Greetings and very good appetit!