Good to all who visit new web portal of Horchateria Sirvent de Barcelona and at the same time, you read our articles on ice cream, horchata or other various recipes and all, related to the magnificent sector of our renowned brand Horchateria Sirvent de Barcelona.
Today we decided to orient the item again by the summer that awaits us, and today the article is totally informative and very curious character on our part. In today's article we will explain the countries that consume more ice cream around the world.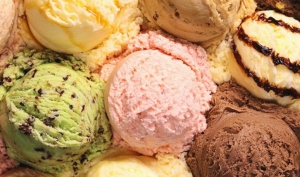 As we discussed in previous articles, perhaps you think it is still too early to take a good ice cream. True, the weather may not accompany too, but 'because' of the weather, we should prohibit taking a good artisan ice cream? The case is no. Although not all going to come to our stores Sirvent Barcelona to try our ice cream and horchata, we some time ago we started to publish articles on ice cream or more summery products you can find in our stores Sirvent Barcelona.
Can you imagine what the countries that consume more ice cream?
Most of you will already have thought of some other countries that insurance is at the top of ice cream consumption. The fact is that surely have successful with the United States.
The United States is one of the countries most amount of ice cream consumed per capita (for one year). Several sources agree on one arredondeada figure of about 24.5 liters of ice cream per inhabitant during one year.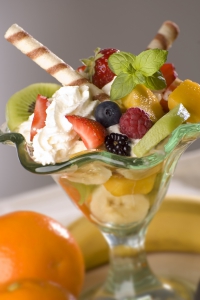 But you must not blush with this figure still … there are countries that figure mediated a couple of points rises. The country in question does not seem at first glance that you must remove the record or simply overtake the United States, but the fact is that New Zealand, exceeds by almost two liters, the US median.
In New Zealand, more or less, every person for an entire year consumes about 26.3 liters of ice cream.
Without going too far from the location of New Zealand, we moved to the world's largest island, Australia. The country of prancing animals, kangaroos, consumed much less ice than on the neighboring island, New Zealand. In Australia, the average per capita consumption of ice cream, stands at 17.8 liters of ice cream each year.
In Horchateria Sirvent de Barcelona, ​​we just do not understand everything … Australia, the, if not the densest in the world's largest island population, but very warm throughout the year, consumes much less ice, the island of New Zealand which is immensely tinier than the first.
What I understood is that so many liters of ice cream consumed throughout the year, no less preciar figures, about 18 liters of ice cream per capita and per year, on average … is a genuine outrage. And the fact is that the two countries are at a very pleasant climate, but also quite hot.
On the other hand, the most surprising thing about this case is that the countries of central and northern Europe, such as Switzerland, Finland, Denmark and Sweden, still in amount of consumption of ice cream, to the above countries cited (New Zealand, USA or Australia). Without any logic, because of its low temperatures on average consumption of ice cream each year is quite similar to the above countries.
After these countries would find other consuming obviously less amount of ice cream, that mentioned above. These countries consume less ice cream, would countries like Chile, Argentina, France or until one of the cradles of Western ice cream … the country of pasta and romanticism, Italy, still, Italy which is within the group of countries that occupy the last positions of more consumers of ice cream, the country will feel the gelatto .
Spain is on the list, but the last. Help raise the statistics!
And now, all you might be wondering, where is located and Spain, consume gallons of ice cream Spanish?
The fact is that we would be on the same level as countries like Italy Franca or, to be more specific, we would be with them in the tail of the consumers of ice cream. The number of average per capita consumption for one year is about 6 gallons of ice cream.
And so we are, but as much as the numbers can speak, or even to say to ordinary people … the ice creams are the best that we can find in any city like Barcelona.
That's why, after such a figure up and down, appetite artisan ice cream may have awakened us, so if you want, and you can zoom in to take a rich artisan ice cream our Horchateria Sirvent de Barcelona shops and see if all together we grow this consumption figure of artisan ice cream.
Greetings and very good use of ice creams!