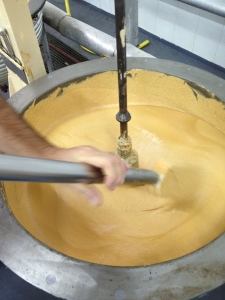 We are craftsmen nougat from 1920, eighty-five years of experience are our guarantee, to ensure that our candies are of supreme quality.
They are manufactured with the best raw materials in this sector, selected Marcona almond rosemary honey and authentic. The process of this development is entirely handmade, in fact we are the only Turronería Barcelona we have own factory located in XIXONA. We use formulas and manufacturing processes we have inherited from our ancestors for centuries.
Our product and dedication has allowed us to satisfy our customers an excellent way, which we engage with our customers providing them with a nougat supreme quality and completely handmade.